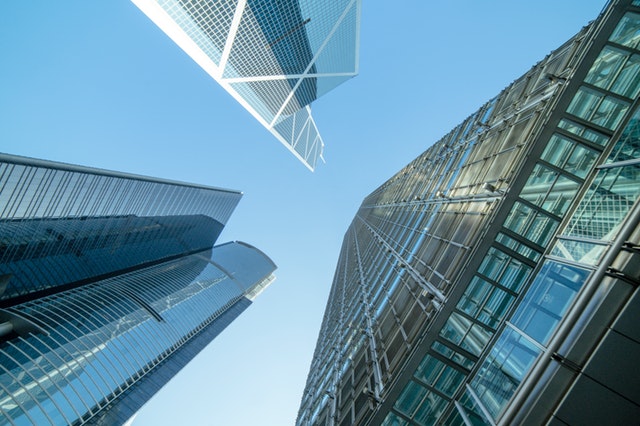 Unlike every other property, commercial space insists on having its specific design. If you have gone through commercial space galleries, you'd have noticed that interior stylists utilise their expertise and innovative ideas to accomplish the business goal. Just having a great space is not enough; without efficient space utilisation, it will not be worth anything. 
Designing the interiors for commercial space is not an easy task. To start with, space should be efficient and economical and should create an exclusive experience at the same time. Another challenge is that with the changing times, the businesses should regularly update their interiors to reflect the expectations of the consumers, visitors and employees. But don't fret; there are Commercial Interior Designers from Sydney, Melbourne and all over the country to help you out with this. They will assist in choosing the materials, allotting space, interior layout, arranging the walls and sketching the themes to put up around the area with their specific architectural knowledge.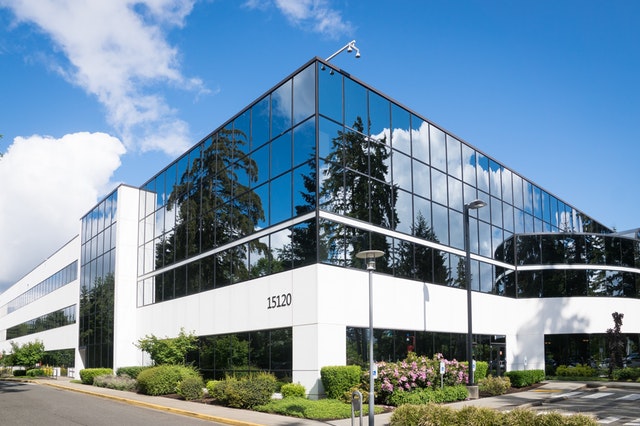 Commercial Office Interior Decorators play a significant role in almost every business for its success. They help boost the functionality, safety and style for financial progress of the company, without compromising on the aesthetics. They can also suggest plans manage space effectively without sacrificing design. Specific designers from Sydney and Melbourne or wherever your preferred location is can transform a dull business into a flourishing one by utilising large areas appeals to the customers. 
Once construction is done, it is the decorating process which changes the physical structure into a lively environment. Here are a few things you should consider before designing your commercial space:
1. Deep Tones
Nothing beats the ambience that deep cooling tones can give, and that is probably the reason why they are the most preferred flavour in recent times. Try using shades of charcoal and greys tinged with deep greens, and contrast them with ivory and taupe to maintain a palette balance. You can also add ivory-coloured tiles for better style. These sort of colours give off a coastal interior design vibe, but in the end, the decision is yours.
2. Super-Scale And Geometric Patterns
We said goodbye to the small-scale designs a long way back, and are now restricted to hospital flooring. Today, large-scale geometric patterns have made their way into the field and are going to be here for a good long time. These remarkable designs assist business make a design statement and leaves a lasting impression on the visitors.
3. Form Over Function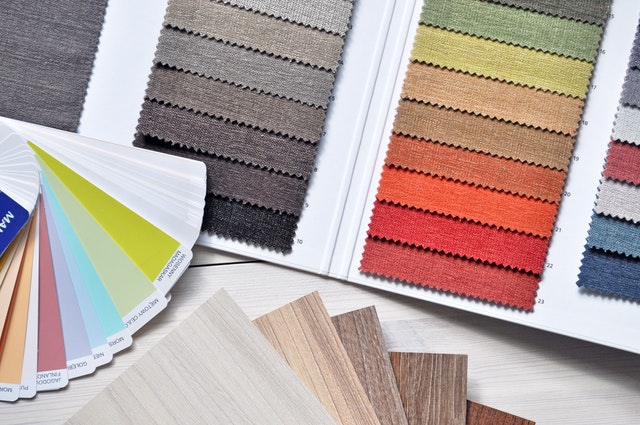 Cost used to be the principal factor considered before deciding to repurchase office furniture in the days. But now, due to the undeniable popularity hovering around ergonomic designs, office the furniture in a modern workplace has to meet the twin fold criteria of comfort as well as cost.
In the coming years, it wouldn't be surprising to find more luxuries like adjustable arms and headrests on the office seating, and who knows, even standing height desks might find their way into the field soon enough. To add on to that, consumers today are very cautious about quality. Hence, commercial furniture has been changing to a higher quality by integrating more long-lasting materials like metal finishes, rustic woods, and tempered glass. Quirky combinations are now popular among commercial spaces as well.
5. Dual-Purpose Designs
As a result of this extended budget tightening, businesses are always looking out for innovative means to save money. Multipurpose designs are what the commercial designers usually suggest for a pocket-friendly yet classy atmosphere. Take the instance of filing cabinets which have slide-out seats that can house spontaneous business meetings or lounge chairs which come with tablet arms, to save on buying desks for the employees.
6. Eco-Builds
With environmental activists threatening disciplinary action, the emerging trend among the corporations has been to meet social obligations and promote eco-friendly plans. This has led to most of the adopting eco-friendly commercial designs incorporating glass with solar cells on them, called the photovoltaic glass. These have been installed in many commercial spaces, and they have quite a professional look to it along with its efficiency, generating its energy.
7. Collaboration — Not Isolation
No business can prosper without networking or communication. Social interaction has become the need of the hour in recent days. Hence, a modern worker would not prefer working isolated in a small cubicle at the corner with no sunlight reaching them.
Commercial spaces today have evolved from those ancient ideal concepts of a workplace, and are now looking at a broader view of a more collaborative approach, thereby designing their interiors to accommodate more open workspaces and liberal layout.
Some of how most commercial entities create an open workspace are by laying out desks separated with transparent panels. Some offices no longer have these partitions, and they have circular workstations which encourage communication and hence the transfer of knowledge. Even small changes like a shift in the furniture layout or a new coat of different coloured paint can make a difference without really emptying the wallet.